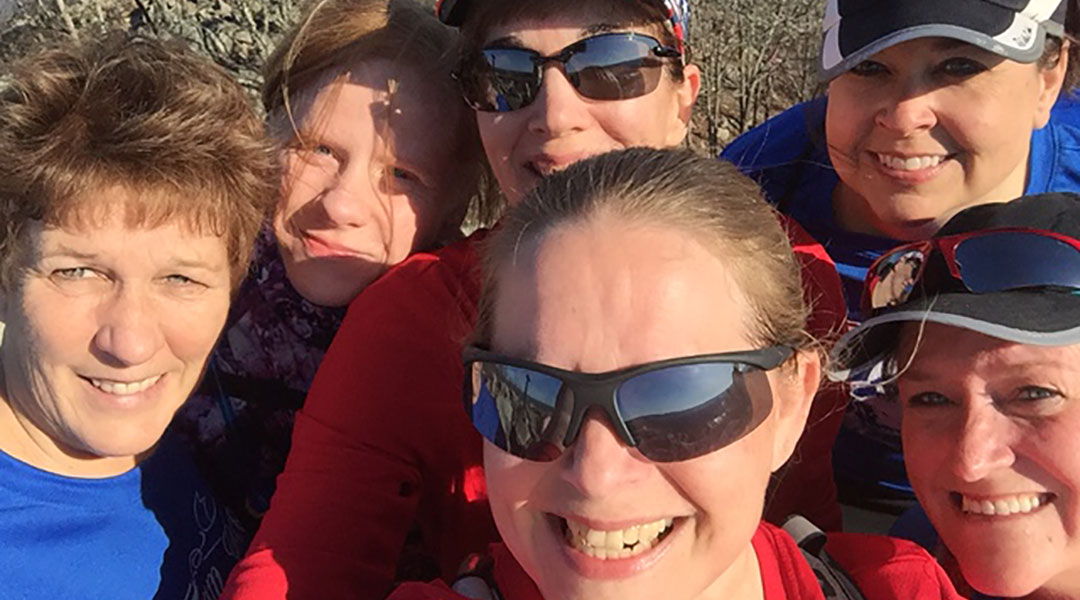 Information About Our Running Club
The Hot Legs have lots of information on training available to members. Many of us have our own training plans that we follow, and we'd be more than glad to share them with you.
We meet regularly each week (Monday, Wednesday, and Thursday evenings), and you are welcome to do as much or as little on those runs as you like—even choosing to walk if that feels right! The only requirement is that you come ready to socialize and have fun! We also have several groups of ladies who meet to do a "long run" on the weekends, and there is usually someone running both Saturday and Sunday mornings. We try to rotate our meeting places for runs between North Little Rock, central and west Little Rock, and Maumelle.

The Hot Legs are actively involved in charity work. We regularly collect donation items for the Women and Children First Shelter in Little Rock, Arkansas. The mission of Women and Children First is to empower women and their children to live independently, free from domestic violence by providing crisis intervention, safe shelter, social and legal advocacy and support services. Please check out their website at http://www.wcfarkansas.org/.
If we sound like your kind of group, we invite you to come out and run with us.